Turkish referendum opposition focuses on role of Electoral Council
Comments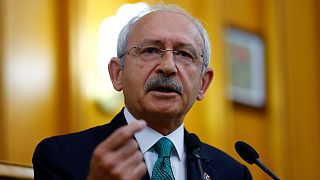 The focus of the Turkish opposition's anger at the weekend's referendum result is now firmly focused on the Supreme Electoral Council, which critics say buckled far too easily on Sunday when the government asked it to break its own rules.
Specifically, at the AK party's request it allowed voters to use non-official voting slips late on Sunday as the vote was taking place when it appeared there were not enough printed to satisfy the very high turnout. As several observers have pointed out, a phone camera and home printer could then easily have run off voting slips at will. Others noted that the high turnout was to be expected and the Council should have ensured an adequate supply of ballot papers.
The left-of-centre CHP opposition party is leading the counterattack.
"The Supreme Electoral Council doesn't take its power from the public, from the rule of law, from the constitution. It takes its power from a specific source, from a specific political authority. A power derived from a specific political authority is not a real power," said leader Kemal Kılıçdaroğlu.
Under the reformed system Prime Minister Binali Yildirim's job disappears and the president becomes all-powerful. He insisted there was no turning back.
"To raise your voice over the voice of the nation, depending on the percentages of the votes, is wrong. By making up these fraud allegations, trying to cast a shadow over elections results is useless. The nation's will has been cast by the election results freely and this case is done. It is over," he said.
President Erdogan has held a high level council meeting in the wake of the referendum result, and has already said major policy statements are imminent.