Second night of protests against Turkish referendum result
Comments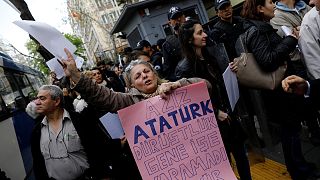 Hundreds of people have taken to the streets of Ankara and other Turkish cities for a second night of protests against the result of the constitutional referendum.
On the day of the election, Turkey's electoral board decided to validate more than a million votes cast without the official stamp.
Turkish President Recep Tayyip Erdogan has claimed a narrow victory in the ballot, but opponents have refused to accept the controversial result.