World's Oldest Person dies aged 117
Comments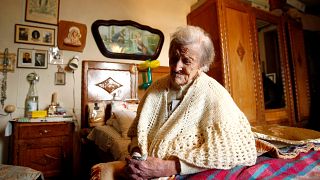 The world's oldest person, Emma Morano has died at her home in Italy aged 117.
Believed to be the last person living born in the 1800s, her life spanned three centuries, two World Wars and more than 90 Italian governments.
According to Italian news agency
ANSA
, her death was reported by her friends and family.
The secret to her longevity: a diet of three eggs per day, two of them raw.
Although her eyes and ears failed her with age, her sense of humour did not, one of her carers said that for Morano, 'laughter was the best medicine'.
Violet Brown of Jamaica, born 10 March 1900, is now the world's oldest person whose age has been documented.