Trump's national security adviser in move to Singapore
Comments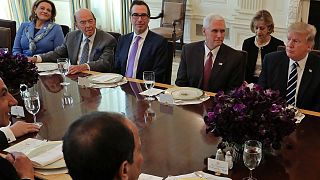 President Donald Trump's deputy national security adviser, KT McFarland, has reportedly been asked to step down just three months in the job.
McFarland who is a former analyst for Fox-news has been offered the position of US ambassador to Singapore.
News of her departure comes less then a week after Trump removed his chief strategist Steve Bannon from the National Security Council (NSC).
Analysts say Trump's new national security adviser, Lt Gen HR McMaster is in the process of reshaping the NSC team appointed by his predecessor.
Lt Gen Michael Flynn, was fired after just three weeks and three days in the job, after it emerged he had misled the vice-president over his conversations with Russia's ambassador to the US.