French police find weapons and explosives as ETA disarms
Comments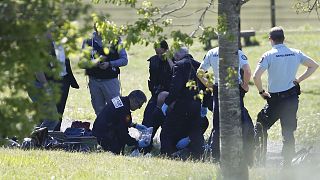 French police and bomb disposal experts have begun recovering ETA"s weapons after the Basque separatist group led the authorities to locations where they had been hidden.
Mediators in the disarmament process say the stashes contain 120 firearms, about three tonnes of explosives and several thousand rounds of ammunition.
The AFP news agency, quoting judicial sources, has reported that dozens of weapons and hundreds of kilos of explosives have been uncovered.
French authorities had been given an inventory and a list of locations, and began their search earlier on Saturday. Several police vans lined up by a lake at Saint-Pée-sur-Nivelle, and officers were seen inspecting packages wrapped in plastic bags.
It comes after the militants effectively ended half a century of their armed campaign to carve out an independent state from southwest France and northeast Spain – declaring a ceasefire in 2011.
#BREAKING Weapons, hundreds of kilos of explosives found at ETA sites: France

—

AFP

news agency (@AFP) April 8, 2017
The Spanish government, which refuses to negotiate with ETA, has called the disarmament positive but insufficient.
"Terrorists cannot expect any kind of special treatment from the Government and even less impunity for their crimes. ETA is operationally defeated," Spain's Interior Minister Juan Ignacio Zoido told a news conference in Madrid. "The only logical answer to this situation is to announce its definitive dissolution, ask for pardon to the victims and those who disappeared… instead of organising media operations to disguise their defeat."
A Spanish government source was quoted by Reuters as saying Madrid did not believe the separatists would hand over all their arms. Spain's state prosecutor has asked the High Court to examine those surrendered as possible murder weapons used in hundreds of unresolved cases.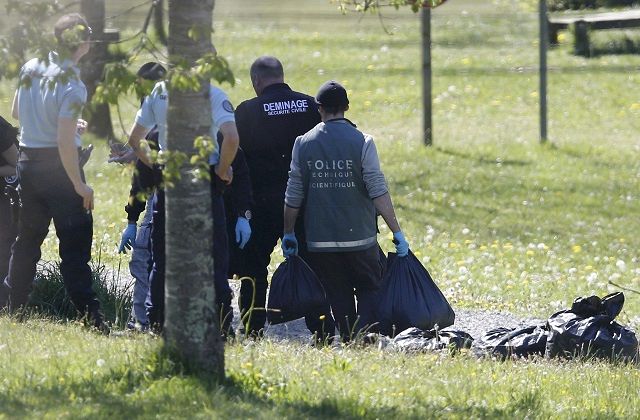 Photo: REUTERS/Regis Duvignau
Thousands of people gathered in Bayonne in southwest France on Saturday to celebrate ETA's disarmament.
It was organised by Peace Artisans, a group which acted as mediators.
The separatists, who formed in 1959 amid Basque anger at repression under Franco's dictatorship, killed more than 800 people during their violent drive for independence.
Their campaign weakened over recent years as members were arrested and weapons seized in joint Spanish and French operations.
SPAIN |

1000s celebrate in #Bayonne#Basque after #ETA declared its disarmament.pic.twitter.com/Ka5knOf0ic

— Vocal Europe (@thevocaleurope) April 8, 2017