Basque separatists ETA hand police list of weapons stores
Comments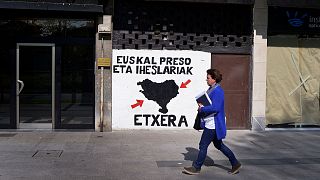 The Basque separatist group ETA began the process of handing over its remaining weapons on Saturday.
Via intermediaries, it gave French police an inventory and a list of locations where arms can be found.
The move effectively ends almost half a century of a deadly armed campaign.
The handover of the files was made in the southern French city of Bayonne where a rally is being held on Saturday to mark the occasion.
For the International Verification Commission, not recognised by Madrid or Paris, it is a cause for hope.
"The Commission trusts that with the support of all relevant actors, this historic step will help to consolidate peace and coexistence in Basque society," Ram Manikkalingam, the chairman of the IVC, told reporters in Bayonne.
Basque separatists ETA hand list of arms caches to French police: sources https://t.co/hjdo8uMQJXpic.twitter.com/H1cz0Hujpg

— Reuters Top News (@Reuters) 8 avril 2017
ETA, which declared a ceasefire in 2011, sought to carve out an independent state in southwest France and northern Spain.
The weapons caches are said to include some 120 firearms and three tonnes of explosives as well as ammunition and detonators running into the thousands.
The search for the arms stores in southwest France began immediately.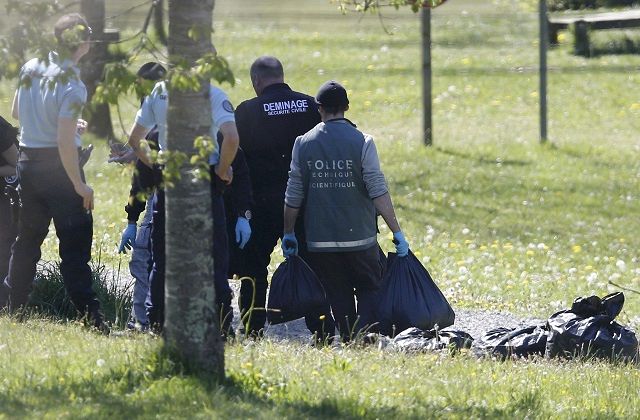 Photo: REUTERS/Regis Duvignau
But if the Basque group thought handing over its arms would win favour in Madrid, it was mistaken.
"They must disarm and disband," Spanish government spokesman Inigo Mendez de Vigo told reporters.
"They won't get anything from the Spanish state, which has the support of all democrats."
Feelings run high in Spain over ETA which killed more than 850 people in a campaign weakened over recent years as members were arrested and weapons seized in joint Spanish and French operations
with Reuters