Dutch shop apologizes over Hitler colouring book
Comments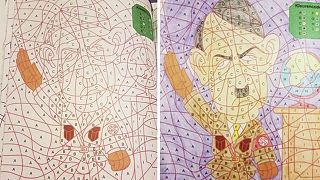 A Dutch retailer has been forced to apologise after it unwittingly sold copies of a colouring book featuring Adolf Hitler.
The Kruidvat retail chain said it pulled the books from its shelves after a raft of complaints.
The "colour-by-numbers" book features a cartoon of Hitler, wearing his trademark moustache, a swastika armband and giving a Nazi salute.
The book, which was made in India, features other less controversial figures to colour in, including Nelson Mandela and Abraham Lincoln.