Putin promises justice for St Petersburg victims
Comments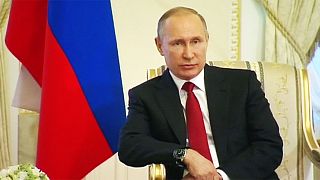 Russian President Vladimir Putin was meeting with his close ally President Alexander Lukashenko of Belarus when the St Petersburg news broke. He promised justice for the victims.
"I would like to express the words of sincerest condolences to relatives of the killed and wounded. I have already spoken with the chiefs of special services, FSB director, law enforcement bodies and special services are working. We will do everything to identify the reasons for what happened," he said.
"We will give a full evaluation of what happened, and city and federal authorities will do everything possible to support families of our killed and injured citizens".