London attacker 'was a normal family man'
Comments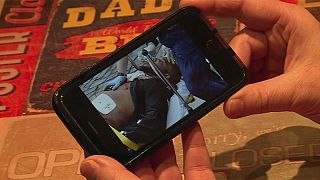 The man who killed three people in an attack near Parliament in London has been named as Khalid Masood.
The British-born 52-year-old was known to the police for a range of previous convictions for assault, but was not the subject of any current investigations.
Born in Kent, his most recent address was in the West Midlands. Police raided one home in Birmingham, where a woman who says she was his neighbour said he lived for about five months, before he abruptly left just after Christmas.
"So he was a normal family man he used to take the child to school in the morning, taking care of his garden outside. I saw him many times cutting the grass and coming back from shopping."
The police will be piecing together the evolution of a man, convicted of grievous bodily harm and possession of offensive weapons, to someone who mounted a terror attack claimed by the so-called Islamic State.
Although the police believe he was acting alone, a series of raids was carried at six locations across London and Birmingham and eight arrests have been made.
ISIL has been threatening to attack London for 18 months. In a video message in which it claimed the Paris attacks, ISIL warned that the British capital was its next target.
Wednesday's attack was the deadliest in the country since 2005, when 52 people were killed by Islamist killers.