EU gets set for Brexit talks after UK announces trigger date
Comments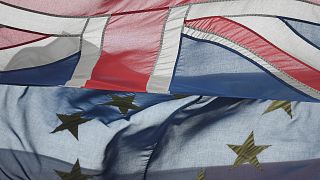 Europe has given a collective sigh of relief to news that the UK will finally trigger Article 50 next week, beginning divorce proceedings from the European Union.
It was last June that Britain voted in a referendum to leave the EU, but its taken until now for a March 29 date to be set. Under the Article 50 process, talks on the terms of exit and future relations are not allowed until the UK formally tells the EU it is leaving.
French Finance MInister Michel Sapin said:
"A lot of time has passed. I think the British authorities needed this time to prepare but finally we are going to get into the heart of the issue and I hope we do this constructively on both sides."
Breaking: Theresa May will trigger Article 50 next Wednesday, Downing Street has confirmed https://t.co/pS2dfKwK06pic.twitter.com/pkbKB9Tpcl

— City A.M. (@CityAM) March 20, 2017
Much of the delay was due to parliamentary hurdles in London. An amendment to the so-called Brexit Bill over the rights of EU nationals was only defeated by the government last week.
Speaking in Swansea on Monday (March 20), British Prime Minister Theresa May said she was intent on "delivering on Brexit and getting the right deal".
"I have set out my objectives. Those include getting a good free trade deal, they include putting issues like continuing working together on issues like security at the core of what we are doing. We are going to out there negotiating hard, delivering on what the British people voted for."
The EU now has to hold a summit to respond to Britain's notice of withdrawal which should be between four and six weeks after March 29.
If all goes according to the an official two year timetable for talks, Brexit should happen in March 2019.
Timeline
March 29 – Theresa May writes to EU Council President Donald Tusk to trigger withdrawal process.
Tusk sends to other 27 member states his draft negotiating guidelines.
May 4 – possible date for EU summit to mandate EU executive's Michel Barnier to negotiate.
May 5 – Barnier to reply to leaders with his recommendations on how to structure talks.
May – EU strategy agreed. UK's Brexit Secretary David Davis to sit down with EU to discuss structure of talks.
December 2017 – Brussels wants a basic deal on Withdrawal Treaty by the end of the year.
October 2018 – Barnier's target to finalise Withdrawal Treaty, to give time for ratification by the European Parliament and a majority in the European Council by March 2019.
Autumn 2018 – possible Scottish Independence referendum.
March 30 2019 – first possible date for Britain to leave the EU.