2020 Olympic golf venue votes to allow female membership
Comments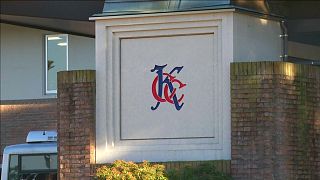 The 2020 Tokyo Olympic Games golf venue on Monday voted to admit women as full members.
The International Olympic Committee had threatened finding a replacement venue for the Games prompting the private Kasumigaseki Country Club to change its bylaws at an extraordinary board meeting this week.
Some of the world's most exclusive clubs have come under mounting pressure over the past few years to accept female members.
Muirfield in Scotland fell in line last week which allowed the course to be reinstated as a venue for the Open Championship while the iconic St Andrews opened its doors to female members in 2014.
Augusta National, home of the U.S. Masters, ended its men-only membership two years earlier.