Attacker shot dead at Orly airport
Comments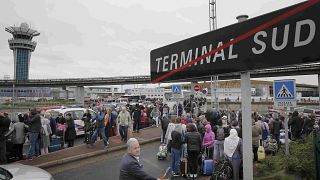 A man has been shot dead at Paris' Orly airport after trying to grab a soldier's weapon, officials have said.
The hub was immediately evacuated following the incident.
Some eyewitnesses said the suspect targeted the soldier with a knife. Police believe the same suspect shot and slightly wounded another officer earlier on Saturday at a road check in the north of the French capital.
An interior ministry spokesman has said nobody else was injured while passengers wrote on Twitter that shots were fired at the hub's south terminal. Orly is the French capital's second largest airport.
Anti-terrorist commandos from France's elite Raid force were inside the airport as part of bomb sweep and on-going security operation.
France remains on a state of high alert following a spat of terror attacks claimed by ISIL.