Brazil widens political corruption probe
Comments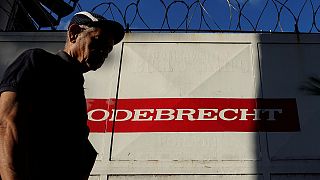 Brazil's top prosecutor has dramatically expanded a corruption probe into the country's political establishment.
General Rodrigo Janot has asked the Supreme Court to open 83 new investigations following testimony from executives of enginering giant Odebrecht.
The most explosive coming from the company's former boss. He says that part of a donation to Dilma Rousseff's campaign in the 2014 Brazilian presidential election was illegal.
News from #Brazil: Odebrecht Operated US$ 3.3 Billion in Illicit Payments, Says Plea Bargainer #CarWashOphttps://t.co/7lHkhsRErbpic.twitter.com/677YbTfUFE

— Anonymous (@YourAnonNews) March 10, 2017
Under Brazilian law, cabinet ministers, federal senators and lower house lawmakers can only be tried in the Supreme Court, where cases can take years to come to trial.
One of Janot's political targets in the massive graft probe include two ministers in current President Michel Temer's cabinet, raising concerns about the stability of his administration and its fiscal reforms plans.
Rousseff's predecessor, former President Lula da Silva was in court yesterday denying trying to block the ongoing investigation. He said "for about three years he had been a victim of the prosecutor who has no evidence. There are judges," he added, "that asy they have a lot of evidence, but I want proof! and for someone to tell me what crime I have committed and where."
Odebrecht is one of the firms that have been caught in the ongoing probe known as "Operation car wash" which is Brazil's corruption investigation into the state oil giant Petrobras. Dozens of companies have acknowledged paying bribes to politicians and officials in exchange for lucrative contracts.
#Brazil Continues to Stagger as #Economy Slows, Corruption Probe Expands |https://t.co/N4C6yPSr85pic.twitter.com/9nLQvG3y4G

— TheNewAmerican (@NewAmericanMag) March 8, 2017