Russian video blogger on trial for playing Pokemon in church
Comments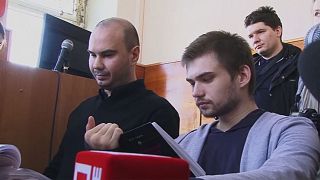 A Russian video blogger has gone on trial accused of inciting religious hatred for playing "Pokemon Go" in a church.
Ruslan Sokolovsky, who appeared in court in Yekaterinburg, pleaded not guilty.
The 22-year-old was arrested last September after posting the video he had recorded the previous month. He's been in detention since October.
He is charged under the same much-criticised anti-blasphemy law that saw two women from the Pussy Riot punk group jailed in 2012, and faces a potential seven-year sentence.
The Russian Orthodox Church has reportedly said it was the provocative nature of the video, rather than playing the game, that prompted his prosecution.
Don't hunt Pokemon in a Russian church — it could land you in courthttps://t.co/S17ZvJD8yk#Russia

— Digital Journal (@digitaljournal) March 13, 2017