EU ready to legally respond within 48-hours once Brexit is triggered
Comments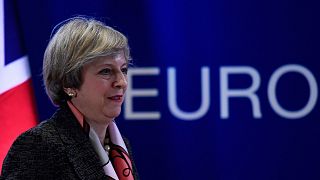 The European Union will be ready to respond within 48 hours to Britain's notification to formally leave the 28-nation bloc, EU Council President Donald Tusk said on Friday.
The UK has said it will submit its formal notification to exit the EU by the end of this month following last summer's referendum.
"We are well prepared for all procedures and I have no doubts that we will be ready in 48 hours. I think it's a proper time to react," Tusk said.
Some diplomats expect the letter from London to come as early as next week.
European Commission President Jean-Claude Juncker attempted to put a brave face on Britain's impending departure.
"I don't like Brexit because I would like to be in the same boat (as) the British. The day will come when the British will re-enter the boat, I hope. But Brexit is not the end of the EU, not the end of our development, not the end of our ambitions," he said.
Chancellor Angela Merkel has said a special summit could be organised on April 6 should Britain send a letter next week.
That meeting would aim to agree the broad negotiation guidelines for the EU Commission to conduct divorce talks with London.