Brussels police detain man with gas canisters in car
Comments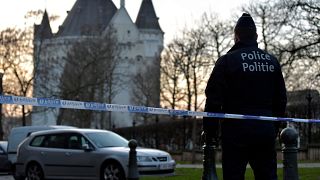 A man with suspected militant links has been detained in Brussels after police found two gas canisters in his car. No detonator is believed to have been discovered.
Officials say the suspect was initially pulled over for failing to stop at a red light.
Two controlled explosions were reportedly heard shortly after he was taken into custody.
The suspect has not been named, but is said to be "known to police."
Charles Picque, the Mayor of Saint-Gilles, the district where the incident took place, described the driver as "a radicalised person," adding that it was "normal to take precautionary measures."
An official told Reuters news agency counter-terrorism investigators had not yet been involved.
The Belgian capital is on high alert. March 22, 2017, marks the first anniversary of ISIL suicide attacks at the airport and on the metro, killing 32 people.