US-born panda Bao Bao arrives at new home in China
Comments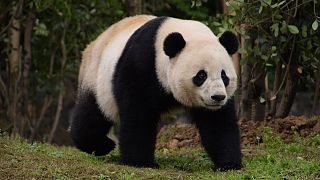 Welcome Home – that was the message for American born panda Bao Bao as she finally finished a gruelling 16-hour flight from the US to China.
The bear's journey began in a crate loaded onto a truck, which included 25 kilos of bamboo.
The one-way trip sees her join China's breeding programme.
Bao Bao was born in Washington at the National Zoo to pandas on loan from Beijing.
Under a deal between the Chinese and US governments', cubs must be returned to China before they are four years old.
Initially she will be cared for by an English-speaking keeper, as she doesn't understand commands in Chinese.