Turkish military allows head scarves for female soldiers
Comments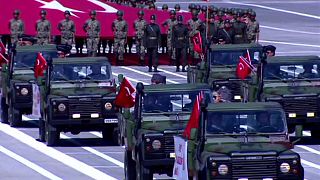 Turkish defence ministry officials say a rule banning head scarves in the military has been relaxed.
It signifies a major shift in the armed forces, which have always seen themselves as the guardians of state secularism in the mainly Muslim country.
The new rule allowing female soldiers to wear head scarves with their uniforms also reflects the influence of President Recep Tayyip Erdogan. His Islamist-rooted AK Party has been campaigning to bring religion into public life since taking power in 2002.