Train ignores stop sign in Luxembourg, crashes into another, killing one driver
Comments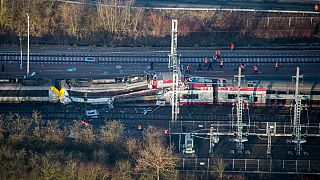 A passenger train and a freight train collided between Bettembourg and Zoufftgen in Luxembourg on Tuesday morning.
The driver of one of the trains was killed and six people were injured, two seriously.
It appears that the French-bound passenger train ignored a stop light, for as yet unknown reasons.
The incident occurred near the Bettembourg yard and the French border zone of Zoufftgen, where, in 2006, a similar collision occurred, resulting in the death of six people.
Traffic on the line between the two countries will be suspended for the next 48 hours.