Polish prime minister in car crash
Comments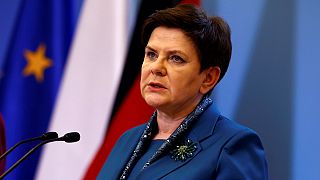 Polish prime minister Beata Szydlo has suffered bruising in a car crash in the south of the country.
The vehicle she was in hit a tree in the town of Oswiecim. The driver is said to have broken a leg and his pelvis.
It sparked security concerns after other crashes involving the president and defence minister. But the government says there is no evidence of any attack.