Bulletproof glass to be built around Eiffel Tower in response to terrorism threat
Comments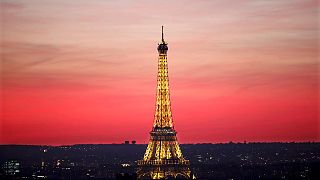 A 2.5 metre bulletproof wall is to be built around the Eiffel Tower in Paris to protect visitors from potential terror attacks.
City officials said the glass wall at the base of the tower will help bolster security at one of the world's most iconic landmarks.
It is designed to stop individuals or vehicles storming the site, and will allow for more fluid controls.
Last summer, a lorry ploughed through crowds celebrating Bastille Day in the southern city of Nice killing 86 people.
Paris : la tour Eiffel bientôt bunkérisée derrière un mur de verre ? https://t.co/VZwxD4iYxo

— Le Parisien (@le_Parisien) February 9, 2017
The announcement comes less than a week after a man allegedly tried to attack two soldiers with a machete outside the city's Louvre Museum.
Announcing plans for the wall, city official Jean-Francois Martins said: "We have three aims, improve the look, make access easier and strengthen the protection of visitors and staff."
He added: "Securing places tends to reassure tourists. What makes them flee is when the attacks come."
The anti-terrorism measure is expected to cost around 20 million euros, according to reports.
The landmark attracts around seven million visitors a year.
The wall will replace a temporary metal fence installed around the base of the structure ahead of the Euro 2016 football competition hosted by France.
The terror threat in Paris remains high, following recent Islamist attacks in the capital including a shooting in November 2015 shooting which left 130 people dead.
The plans must fist go before the landmark's commission and the environment ministry.