France: socialists choose presidential candidate in run-off
Comments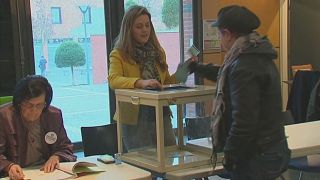 French voters are choosing the socialist candidate for this year's presidential election in a run-off vote which pits former prime minister Manuel Valls against hard-left hopeful Benoit Hamon.
Around 7000 polling stations across France opened early on Sunday. The run-off follows last week's seven-way primary.
A range of liberal measures, including a universal monthly income for all French citizens has seen Hamon's popularity surge.
Kicked out of Valls government in 2014 due to differences over economic policy, he has been compared to British Labour leader Jeremy Corbyn.
Former premier Valls, who finished second behind Hamon in last Sunday's primary, has sought to emphasise his time in government in an effort to garner support.
Neither finalist is thought to have much chance of winning the presidency this Spring, with the unpopular ruling socialist's lagging well behind in national opinion polls.
A victory for Hamon, however, could impact other presidential candidates, notably popular independent Emamanuel Macron, who could pick up Valls voters.