Lisbon ferry crash leaves 34 injured
Comments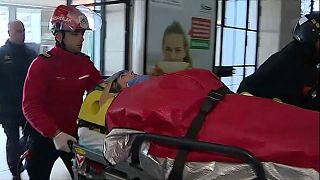 A passenger ferry has crashed into a quay in Lisbon, leaving at least 34 people slightly injured.
The boat was travelling from Barreiro on the other side of the Tagus when the accident occurred. Those passengers who had already got up to disembark were apparently thrown forward and injured.
Though no cause has been established, the chairman of the ferry company said everything indicates that the accident was caused by intense fog, which reduced visibility at the dock.