Trump stands by US election voter fraud claim
Comments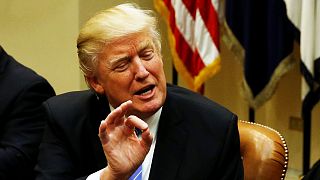 Donald Trump has stood by his belief that millions of people voted illegally in the US election.
Despite widespread evidence to the contrary, the White House said the president believed the claim, based on ''studies and evidence'' that had been presented to him.
When challenged, press secretary Sean Spicer said the new administration might even launch its own investigation into the matter.
"I think he's stated his concerns of voter fraud, and people voting illegally during the campaign, and he continues to maintain that belief based on studies and evidence that people have presented to him," Spicer said.
Despite victory in the November poll, Trump lost the popular vote to Hillary Clinton by nearly 3 million votes.
He has repeatedly said he would have won that as well, but for voter fraud.
Senior Republicans have urged him to drop the matter.
The comments are the latest in a series of distractions since Trump took office.
A day after being sworn in the new president angrily challenged media coverage of crowd numbers at his inauguration after if was claimed more people attended the ceremony of his predecessor Barack Obama in 2009.