During the transition, Donald Trump has made foreign policy comments that rattled allies, emboldened extremists and fringe-groups and let others just…
During the transition, Donald Trump has made foreign policy comments that rattled allies, emboldened extremists and fringe-groups and let others just dumbfounded. But what he will finally do as commander-in-chief is anybody's guess.
Washington-based pollster and Middle East expert James Zogby put it this way: "I know what worries me most, but I have no idea what he'll do because I don't think he knows either".
So are Trump's pre-presidential remarks actually relevant and significant? Do they offer at least a glimpse into the new US president's thinking? Following are some of his most attention-grabbing recent remarks and what they could mean:
What Trump said on NATO:
"I took such heat, when I said NATO was obsolete. It's obsolete because it wasn't taking care of terror. I took a lot of heat for two days. And then they started saying Trump is right."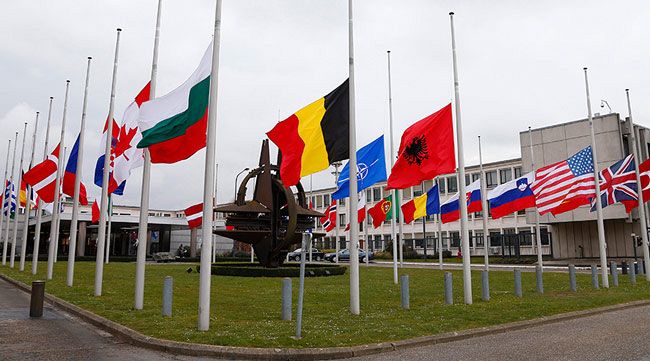 What it could mean:
Trump's laconic description of the Western alliance as obsolete has sent shockwaves through European capitals, especially in Eastern Europe. In Washington, think tankers and professional Trump watchers have now started to decipher the new president's remarks. Most of them do not believe that Trump will dismantle NATO or that the United States will renege on their commitments. It is considered as rather reassuring that the principal national security and defense positions have been filled with military professionals who spent lifetime careers strengthening the alliance.
More serious are Trump's assertions about equitable burden-sharing among NATO members. The new president wants to run a cost-benefit analysis for everything, and that includes NATO and even the United Nations. Therefore it is possible that we will be seeing new discussions about NATO reform and about ways to make this military alliance stronger and more effective.
Trump's insistence that all treaty members should spend at least two percent of their national budgets on defense should eventually come as an incentive to America's European allies to live up to their obligations. Apparently, Trump has a preference for a more powerful NATO – which should be comforting.
What Trump said on the European Union:
"I don't think it matters much for the United States. I never thought it matters. Look, the EU was formed, partially, to beat the United States on trade, OK? So, I don't really care whether it's separate or together, to me it doesn't matter."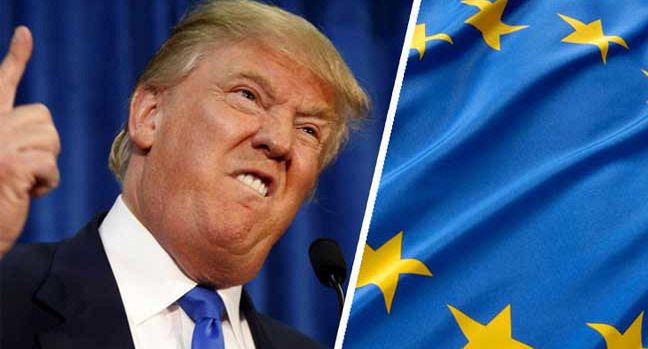 What it could mean:
Trump's remarks have sparked new uneasiness, if not outright fear among European leaders. Trump would be the first post-war US president to disparage European unity and could not care less about its future. Policymakers in Brussels, Berlin and elsewhere are already seeing the specter of Trump and Putin moving to destroy or at least weaken the European Union. That may be exaggerated. But Trump is ready to disrupt major transatlantic initiatives on trade and climate change that leaves little doubt of who Trump's favorite partner in Europe are: the Euroskeptics, the Brexiters, the populists.
In addition, there seems to be nobody in Trump's cabinet who would put a premium on US-EU relations. Most of them don't know much about the EU, let alone its inner workings. And they do not seem to acknowledge that a strong EU is in the strategic interest of the United States – something that all US presidents since Harry Truman recognized.
There might be something positive in all this. French Foreign Minister Jean-Marc Ayrault said Europe could learn a valuable lesson from a skeptical Washington: European countries need to stick together to defend themselves.
What Trump said on Brexit:
"I thought the [United Kingdom] was so smart in getting out… People, countries want their own identity and the UK wanted its own identity, but, I do believe this, if they hadn't been forced to take in all of the refugees, so many, with all the problems that it, you know, entails, I think you wouldn't have a Brexit… I think people want, people want their own identity, so if you ask me, others, I believe others will leave."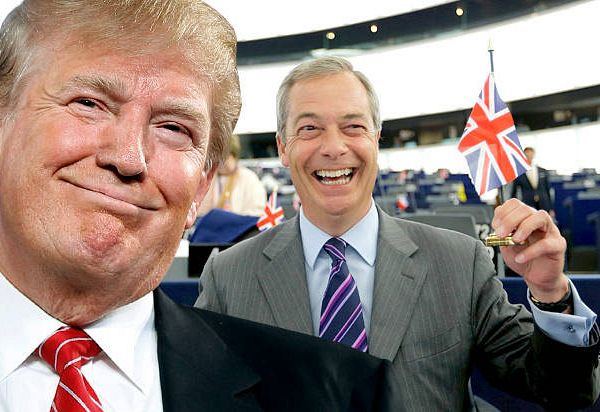 What could it mean:
Trump doesn't have any leverage on British politics and Prime Minister Theresa May, who will be the first foreign visitor to the White House later this week, will likely try to avoid any impression or chumminess or complicity with Trump. But she has an interest in getting a bilateral trade agreement with the United States as quickly as possible to bolster her own domestic position. Trump has repeatedly said that such an agreement has priority for him, but these agreements are highly complicated legal frameworks that may take years to negotiate, well past Trump's years in the White House. Was it all campaign talk? Absolutely. Will there be negotiations over a US-UK trade agreement nonetheless? Very likely.
But the real significance of Trump's glowing admiration for Brexit lies in the fact that his position is designed to embolden far-right politicians in other European countries to go ahead with their own plans to drum up support for a referendum and then leave the European Union as well.
The usual suspect here is Marine Le Pen, leader of France's right-wing National Front, who has made no secret of her intentions to leave France out of the EU, if she wins this year's presidential elections, that is.
What Trump said on Russia:
"Let's see if we can make some good deals with Russia. For one thing, I think nuclear weapons should be way down and reduced very substantially, that's part of it. But you do have sanctions and Russia's hurting very badly right now because of sanctions, but I think something can happen that a lot of people are gonna benefit."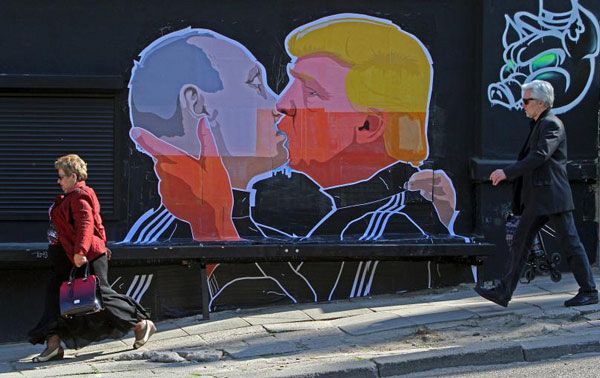 What it could mean:
Russia's role in the 2016 election that brought Trump to power keeps being a widely-discussed topic in American politics. And there is the potential of new revelations dominating the news agenda at any time. Compared to the media attention to the Russian hacking scandal, there has been little analysis of what potential "deals" with Putin should consist of. Trump has yet to spell out a convergence of American and Russian interests. Nobody knows yet whether Trump will follow up his campaign and transition rhetoric with similar presidential policy.
Will Trump really trade progress in nuclear disarmament for Ukraine-related sanctions? And what about Syria? So far, the Trump administration has refused to send representatives to the Syrian peace talks in Astana, Kazakhstan that started on Monday. Russia and Turkey favored Trump administration participation, but it seems that Trump needs more time to grasp the complexities of the issue.
What Trump said on Israel:
"We will move the US embassy to the eternal capital of the Jewish people, Jerusalem… I love Israel." ### What it could mean:
Trump's remarks, made at the annual meeting of the American Israeli Public Affairs Committee (AIPAC) in March 2016, invited potential trouble with the Palestinians who consider East Jerusalem their own capital and heating up tensions in the entire region. But now it looks like Trump has gotten cold feet.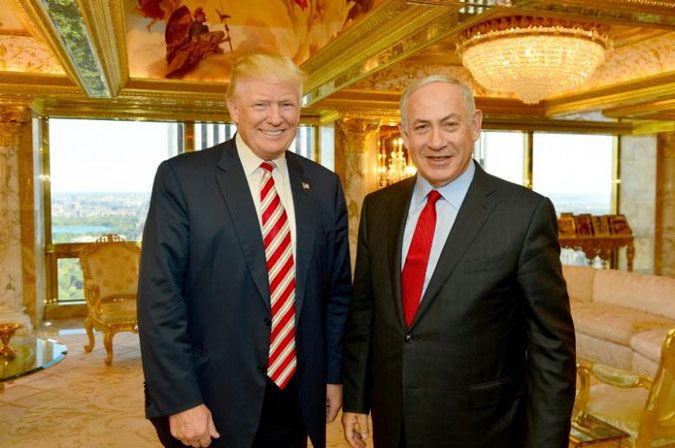 On Trump's first full day in office, reports circulated according to which the new administration does not plan to move the US embassy to Jerusalem – at least not quickly. Instead, the big priority is a peace deal by gauging regional positions first. Last Sunday, Trump spoke to Israeli Prime Minister Benjamin Netanyahu on the phone, but it is not clear whether the Jerusalem issue was addressed.
The status of Jerusalem is probably the thorniest issue between the two sides and left to a final peace accord after bilateral negotiations. For years, there has been bipartisan support for legislation to recognize Jerusalem as Israel's capital and move the American embassy there from Tel Aviv. But Presidents Bill Clinton, George W. Bush, and Barack Obama have all asserted executive power to avoid carrying out that policy, arguing that remaining neutral on Jerusalem is imperative to America's national security interests.