3 puppies found in Hotel Rigopiano- giving hope to rescue workers
Comments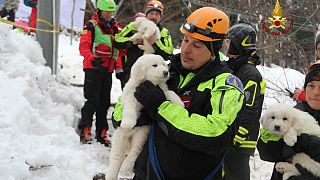 The mood of rescue workers at the Hotel Rigopiano has been sombre over the weekend.
22 people remain missing after an avalanche caused by last week's earthquakes struck the luxury resort.
One firefighter told reporters "We did three earthquakes: Amatrice [24 August 2016], Camerino [26 October] and Norcia [31 October]. We only found dead people".
But those involved in the operation have been given a glimmer of hope on Monday, as three 6-week old Maremmano-Abruzzese sheepdog puppies were found alive.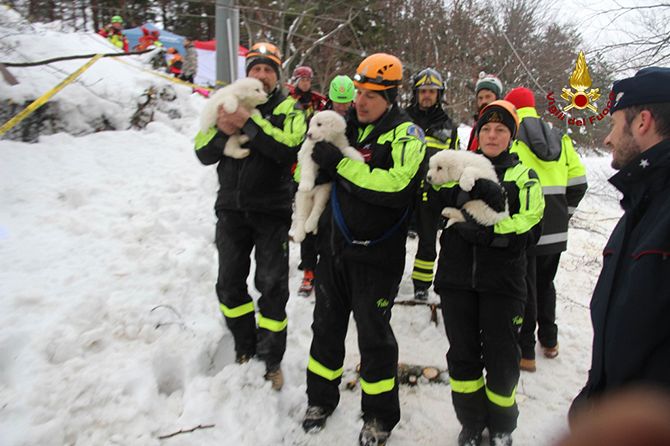 The canines were found in the hotel's boiler room, and their survival shows their are air pockets that might also be sustaining the missing hotel guests and staff.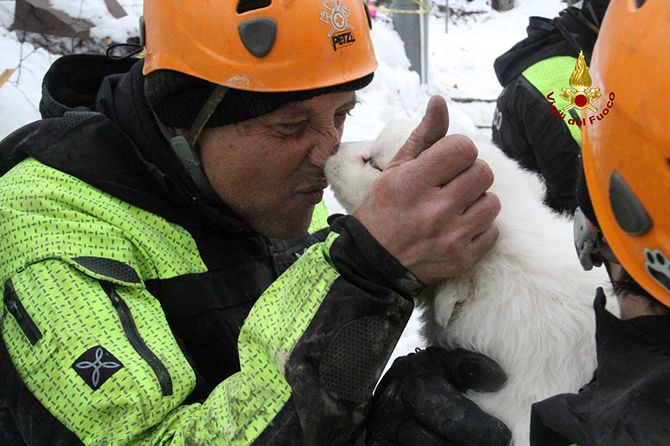 After being checked out by a vet, the dogs who were miraculously unharmed, were reunited with their parents Lupo and Nuvala.
They lived outside of the hotel, and are thought to have saved themselves from the avalanche. They were found 10km from the hotel.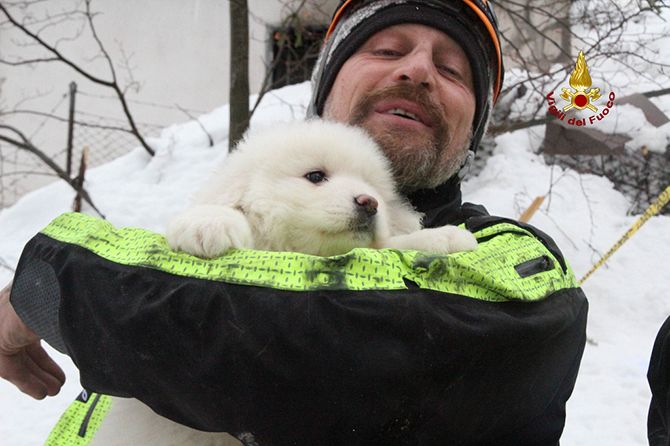 The reaction of the firefighters who discovered the pups shows how much their discovery means, both for those directly involved, and for the region which has been battered by several strong earthquakes recently.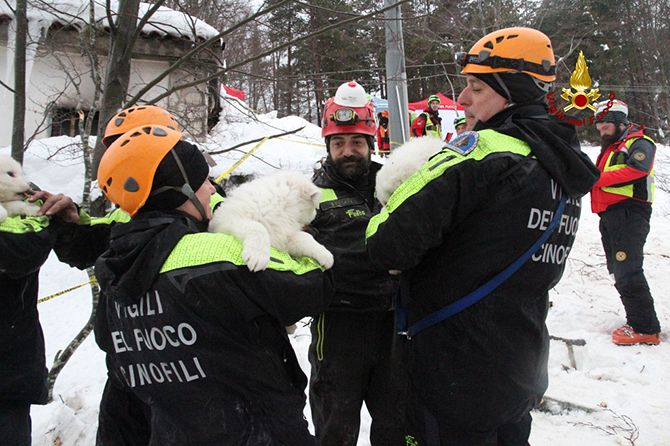 One firefighter described finding the dogs as a "little ray of sunshine".