Suspected car bombing in Jordan refugee camp
Comments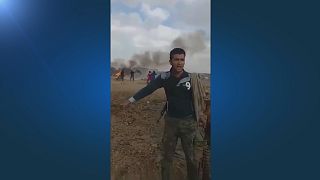 At least four people are dead after an explosion in a refugee camp in Jordan on the border with Syria.
Some reports say a suicide car bomber was responsible for the blast in a market.
A woman and a child are reported to be among the victims and at least 12 other people were injured.
Jordan had tightened security after a car bomb attack last year killed seven border guards.