[IN PHOTOS] Why Obama will be missed
Comments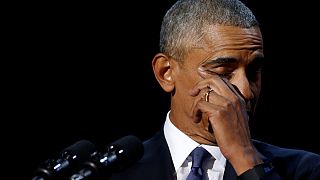 Thousands of photos were published on the 44th President of the United States of America, we did a flashback of the eight years his two presidency by selecting one from each year.
He had a special style for dog walking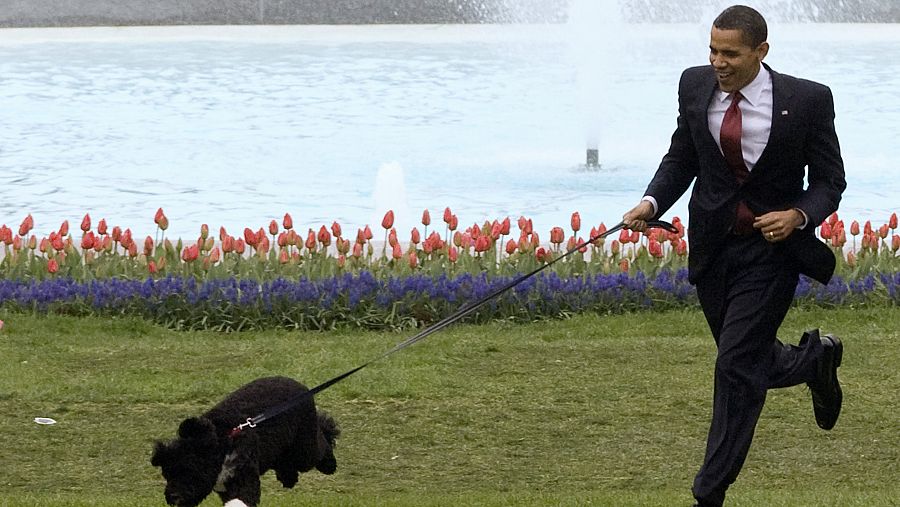 U.S. President Barack Obama presents the first family's new Portuguese Water Dog puppy, Bo, on the South Lawn at the White House in Washington April 14, 2009. REUTERS/Larry Downing
He knew how to host a real American meal to his guests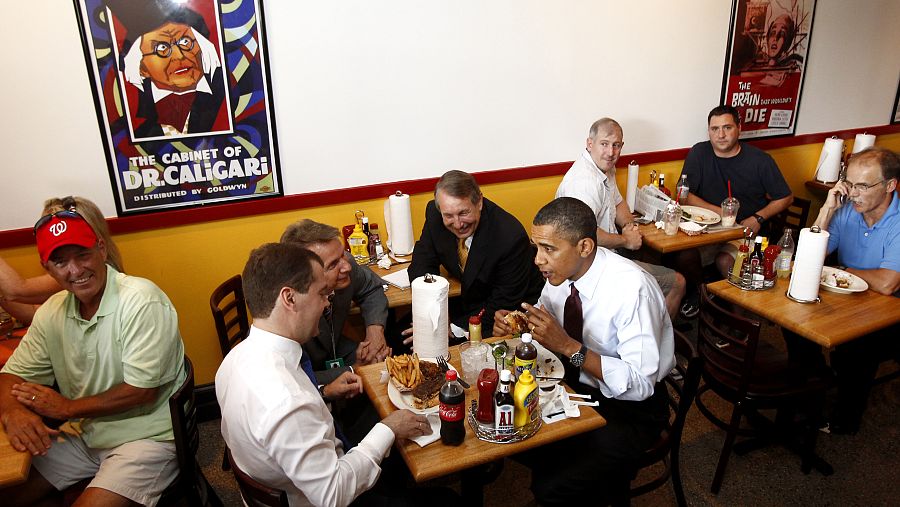 Russia's President Dmitry Medvedev (L) and U.S. President Barack Obama have burgers for lunch at Ray's Hell Burger restaurant in Arlington, Virginia June 24, 2010. REUTERS/Kevin Lamarque
Situation room watches the bin Laden mission unfold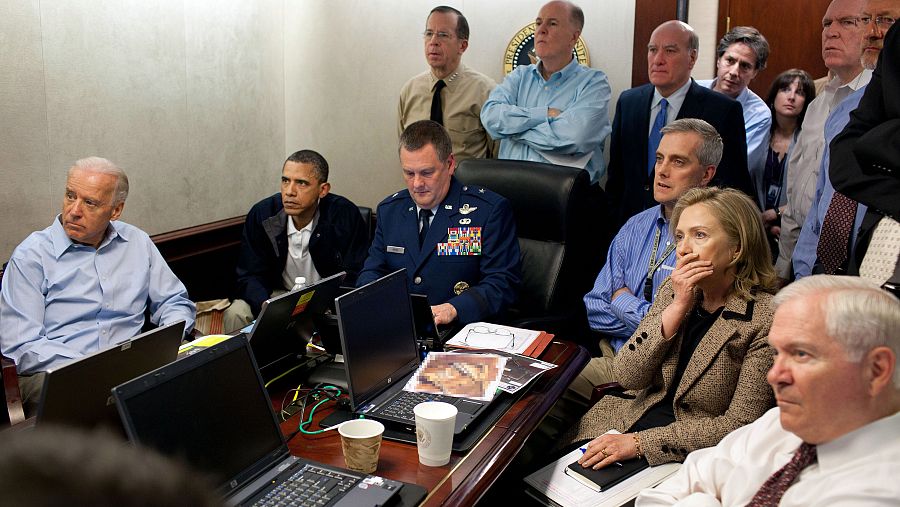 U.S. President Barack Obama (2nd L) and Vice President Joe Biden (L), along with members of the national security team, receive an update on the mission against Osama bin Laden in the Situation Room of the White House, May 1, 2011. Also pictured are Secretary of State Hillary Clinton (2nd R) and Defense Secretary Robert Gates ®.
He always had the wind at his back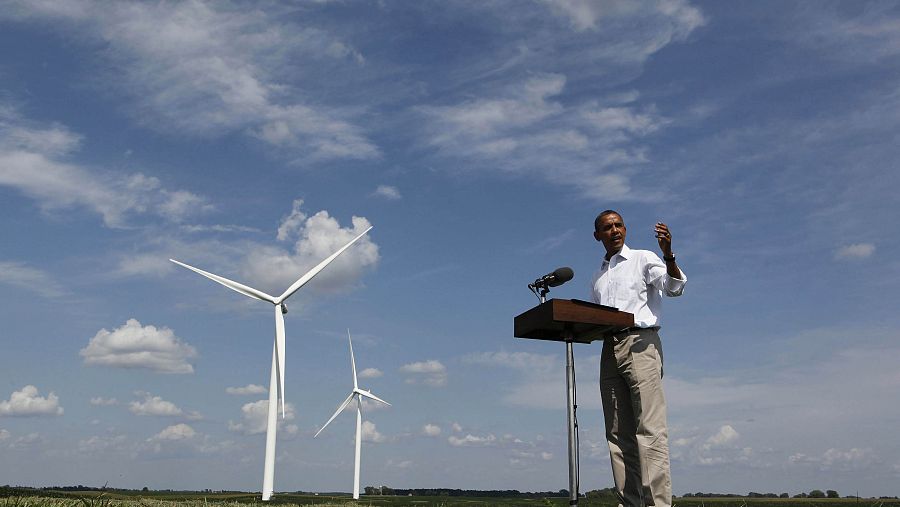 U.S. President Barack Obama talks to the media on the Heil Family Farm, a wind farm, in Haverhill, Iowa, August 14, 2012. REUTERS/Larry Downing
He kept a straight face…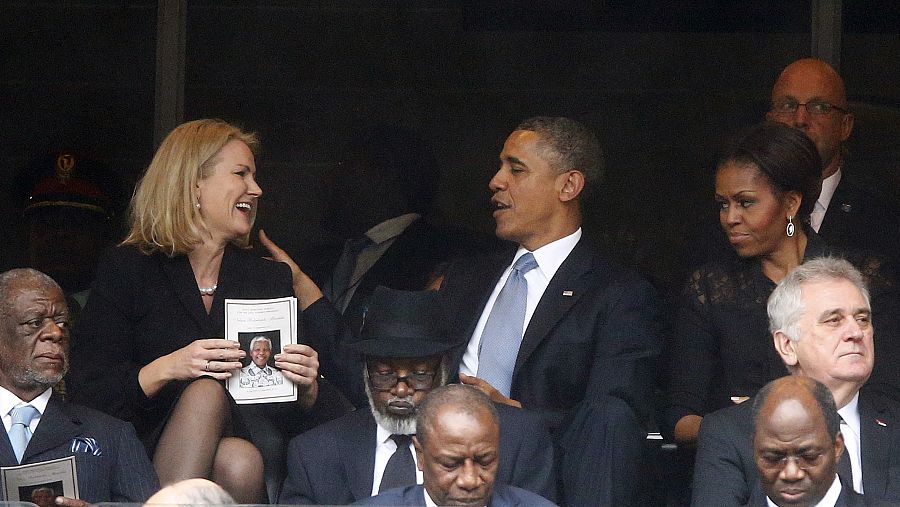 …when it mattered the most
U.S. President Barack Obama © shares a laugh with Danish Prime Minister Helle Thorning-Schmidt (L) as his wife, U.S. first lady Michelle Obama looks on during a memorial service for late South African President Nelson Mandela at the FNB soccer stadium in Johannesburg December 10, 2013. Picture taken December 10. REUTERS/Kai Pfaffenbach
He liked horsing around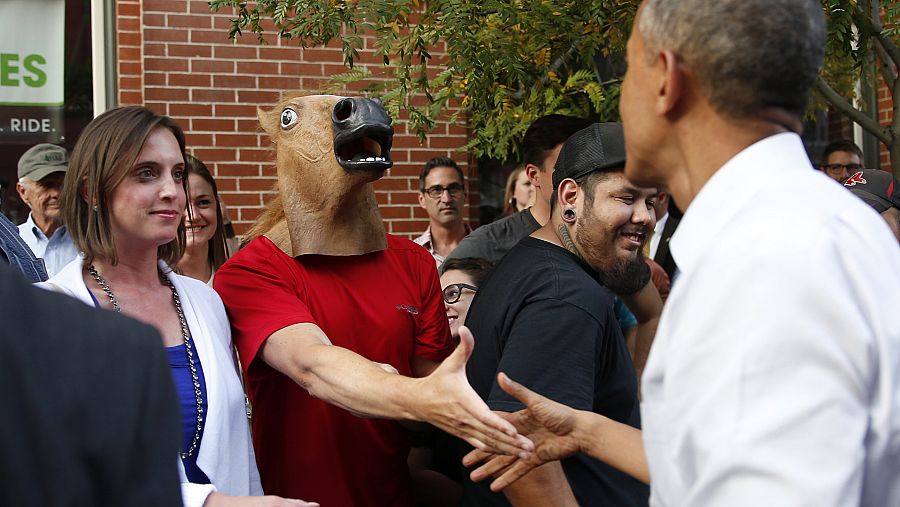 U.S. President Barack Obama greets a man wearing a horse mask during a walkabout in Denver, Colorado July 8, 2014 REUTERS/Kevin Lamarque
Some photos are perfect for caption competitions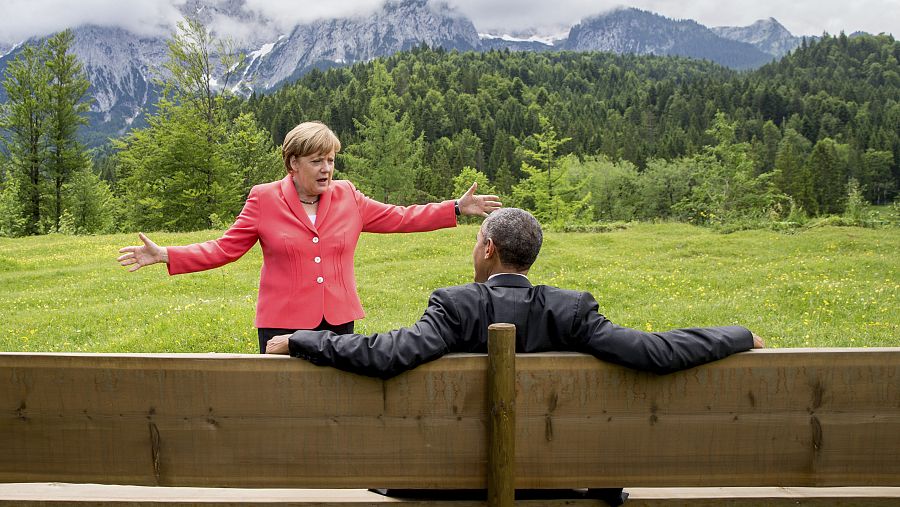 German Chancellor Angela Merkel speaks with U.S. President Barack Obama outside the Elmau castle in Kruen near Garmisch-Partenkirchen, Germany, June 8, 2015. Leaders of the Group of Seven (G7) industrial nations vowed at a summit in the Bavarian Alps on Sunday to keep sanctions against Russia in place until President Vladimir Putin and Moscow-backed separatists fully implement the terms of a peace deal for Ukraine. REUTERS/Michael Kappeler/Pool TPXIMAGES OF THEDAY
He made friends easily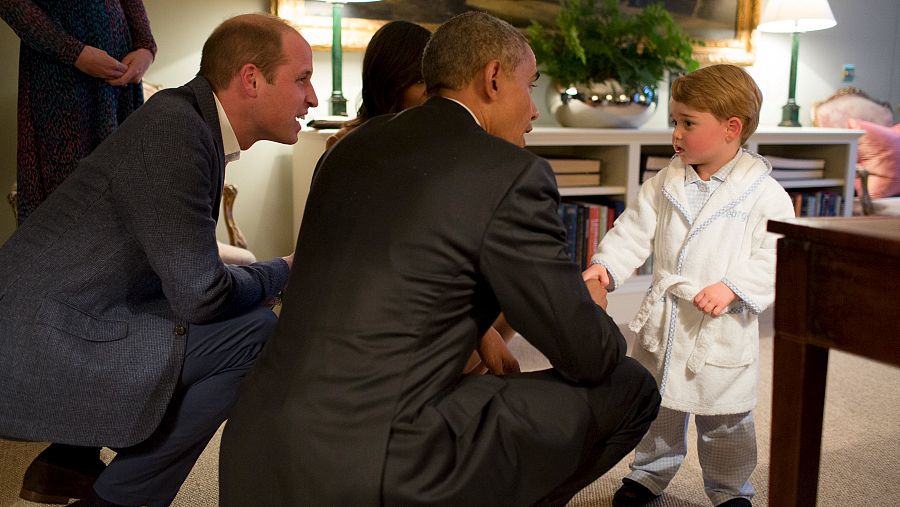 Handout photo issued by Kensington Palace of Prince George (right) meeting the President of the United States Barack Obama (centre) and First Lady Michelle Obama (behind) at Kensington Palace, London, with Britain's Prince William Friday April 22, 2016. Kensington Palace/Pete Souza/White House Photographer/PA Wire/Handout via Reuters
U.S. President Barack Obama and Vice President Joe Biden (L) walk to the Oval Office after Obama spoke about the election results that saw Donald Trump become President-elect from the Rose Garden of the White House in Washington November 9, 2016. REUTERS/Kevin Lamarque