Sterling surges after Brexit speech
Comments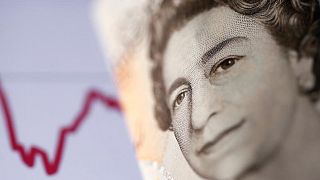 Theresa May's announcement that the UK will leave the single market in what is widely being seen as a "hard Brexit" has already had an impact on the financial markets.
Sterling rallies
Sterling rose after May pledged to hold a parliamentary vote on whatever deal to leave the EU Britain finally reaches.
In the minutes that followed her comment, the UK pound surged 2.5% to an 11-day high of $1.2347.
This leaves it on course for its best day in eight years.
The UK pound also gained more than 1.5% to 86.69% against the euro.
"Theresa May's greatest trick appears to have been to deliver what amounts to a fairly hard Brexit message without the markets going into a flat spin," said ETX Capital analyst Neil Wilson.
"Some judicious leaks in the last couple of days had primed investors for the UK to be leaving the single market. Many expected a tough-sounding speech that would send the pound lower."
Questions
The UK's vote to leave the bloc has opened up a huge number of questions about immigration, the future rights of many EU citizens already living in the UK, whether exporters will keep tariff-free access to the single market and British-based banks will be able to serve continental clients.