'Trust gap' widens as Davos summit opens
Comments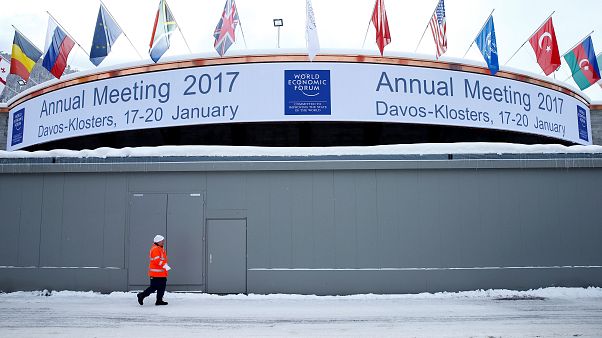 The majority of people no longer believe that the economic and political systems work in their favour, a new report reveals.
The annual Edelman Trust Barometer shows that in 2017 "there's a sense that the system is broken", according to Richard Edelman, of the marketing firm that organised the research.
The 'Trust Gap' – the gap between the level of trust demonstrated by what the Edelman Trust Barometer calls the 'Informed public' and the level of trust the general public say they have – is now at its widest mark: a 15-point gap.
The so-called 'informed public' makes up only 15 percent of the global population, and is described as 'college educated' and in the top 25 percent of household income per age group.
In the year after anti-establishment votes won in the UK, the Philippines, and perhaps most obviously in the US, only 41 percent of people have confidence in the way governments work.
But it's not only governments that are affected. With 'post-truth' currently the Oxford English Dictionary's 'Word of the Year', only 43 percent say they trust the media.
Businesses fair slightly better, at 52 percent, but scandals involving fuel emissions which started with Volkswagen and have since spread and the Samsung phone furore have clearly affected trust in the private sector. As a comparison, global trust in businesses was recorded at 62 percent in 2009, a year after the financial crash and recession.
"The most shocking statistic of this whole study", Edelman says, "is that half the people who are high-income, college-educated and well-informed also believe the system doesn't work."
The news comes as 3,000 business, political and academic leaders meet at in the Swiss alpine city of Davos for the World Economic Forum.
This gathering of global elites could be more nervous than previous editions, with the rise of populist leaders globally, and this survey will only add to the anti-establishment feeling as elections approach in both France and Germany.
The annual survey, which has been running since 2001, took the opinions of 33,000 people in 28 countries from October 13 to November 16 2016.