Greeks and Turks 'fail to agree' on new map for Cyprus
Comments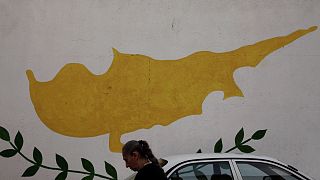 The two sides talking in Geneva over the future of Cyprus have reportedly failed to reach agreement over a new map for the divided Mediterranean island.
The AFP news agency reports that both Greek and Turkish delegations found the other's proposals to be "unacceptable".
They are said to have written to the new UN Secretary General to say so – this after a week of talks had sparked optimism that an accord could be reached to reunify Cyprus.
"We do not want this to drag on for months. We have to decide in a week or two whether this (solution for unifying Cyprus) will finally happen or not," said Turkish Foreign Minister Mevlut Cavusoglu.
Last week both sides unveiled their respective visions of how a future Cyprus would differ from the current divide. They have not been made public.
But Turkey has now reportedly said the Greek offer can't be taken seriously.
On Friday President Erdogan appeared to throw an obstacle in the path to a settlement, saying the total withdrawal of Turkish troops from the island was out of the question.
Turkish Cypriot leaders have agreed in principle to return some of the land previously controlled by Greek Cypriots before 1974.
But Turkey believes issues such as security arrangements must be resolved first.