Four dead, two dozen hurt in coach crash in central France
Comments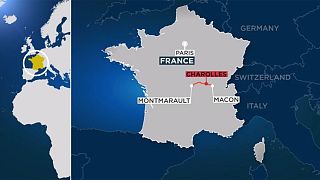 A revised official account a coach crash in central France says four people were killed and 25 injured in the accident in the early hours of Sunday morning.
Three of those hurt, including a two-year-old child, are said to be in a very serious condition.
The bus was reportedly carrying more than 30 Portuguese nationals to Switzerland when the accident happened shortly before 4.30am near Charolles in the Saone-et-Loire department.
It's thought the cause may have been ice on the road, the RN79, which has a reputation for being dangerous. After the crash the authorities in the region advised motorists not to take to the road because of the conditions.
Over 70 emergency workers were sent to the scene of the accident between the towns of Paray-le-Monial and Macon.
Last March another crash on a different section of the same road killed 12 people – again Portuguese nationals – when a minibus was in collision with a lorry in the Allier department.