Belgian police release CCTV images of Berlin attack suspect
Comments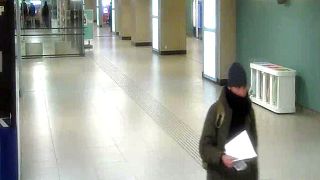 Security camera images of the Berlin attack suspect have been released by Belgian investigators.
Anis Amri is seen passing through Brussels train station two days after 12 people died in the attack on a Christmas market.
Investigators say Amri fled Germany via the Netherlands and France before being killed in a shootout with Italian police.
The 24-year-old Tunisian is accused of driving a truck through the market on December the 19th.
The ISIL militant group claimed responsibility.
Meanwhile, German police have also detained a 26-year-old Tunisian man who is claimed to have had dinner with Amri just a day before the attack.