Britons 'more positive' about EU since voting to leave
Comments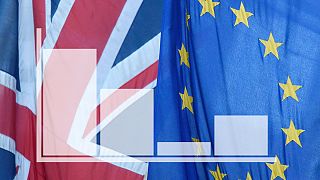 The EU conjures up a better image for Britons six months since they voted to leave the bloc, a new poll has found.
Eurobarometer surveys carried out in November 2016 – the first since the UK voted to leave the Brussels club in June – reveal 34 percent of those asked said they had a positive image of the EU, compared with 32 percent with a negative impression.
That compares favourably with surveys carried out in the months before the referendum, when a smaller proportion (31 percent) of Britons were positive about the EU.
The country voted in June to leave the EU by 52 percent to 48 percent.
But the surveys, carried out on behalf of the European Commission, paint a mixed picture overall for Britain's place in Europe.
A majority of Britons – like people elsewhere in the EU – do not trust Brussels and believe it is going in the wrong direction.
There is also a growing self-confidence among Britons: 48 percent of those questioned said they thought the country can better face its future outside the EU.
But the surveys also reveal Britons are more pessimistic about the country's economic prospects since the Brexit referendum: a 34 percent majority believes the economy will worsen over the next year, compared with 18 percent who thought this before June.
EU immigration was hotly debated in the run up to the referendum. Yet the surveys reveal a clear and growing majority (68 percent up from 63 percent in early 2016) support the free movement of citizens within the EU.
Britons' immigration fears have also reduced since the referendum. Just a quarter said it was one of the two most important issues facing the country in November 2016, compared with 38 percent before the June poll.
What image does the EU conjure up?
For or against the free movement of EU citizens to live, work, study and do business anywhere in bloc?
Is the EU going in the right direction?
Do you trust the EU?
Percentage of people who said immigration was one of the two most important issues facing the country
Expectations of your country's economic situation over next 12 months
Your country could better face the future outside the EU