Romania set to have its first woman and first Muslim as PM
Comments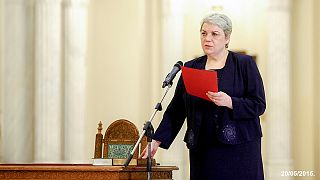 Romania's Social Democratic Party has nominated a woman from the country's tiny Muslim minority for prime minister.
If Sevil Shhaideh wins approval from the president and Parliament, she will be both the first Muslim and the first woman to hold the post.
The Social Democratic Party scored a resounding victory in the general election earlier this month, winning more than 45 percent of the vote. Together with its smaller ally, the Alliance of Liberals and Democrats, it holds a majority of the seats in Parliament.