Retromania: will Romanians look to past for next government?
Comments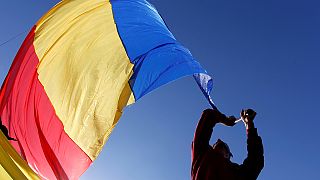 Romanians could return the Social Democrats (PSD) to power when they go to the polls on Sunday (December 11), just over a year since the party's corruption-tainted former leader Victor Ponta resigned after the deadly Bucharest nightclub fire.
The populist and left-leaning PSD are predicted to get a 43 percent share of the vote, according to an opinion poll conducted in late November. The centre-right National Liberal Party (PNL) is set to get 27 percent of votes.
It would mean a swift return to power for PSD, who left office in November last year after a blaze at Colectiv nightclub killed 64 people, sparking mass protests.
There were claims safety at Colectiv had been compromised due to corruption – the venue had allegedly been awarded a licence to operate despite not having a fire safety certificate.
'Vote for us, we won't change a thing'
After Ponta's resignation, a new government was appointed, led by the independent Dacian Julien Cioloș.
In office for just a year, it enacted behind-the-scenes reforms that have been credited with helping Romania's fight against corruption.
Yet average Romanians have not felt the benefits – the state has not had much success in recovering money from those convicted of graft, according to Dr Cristian Nitoiu, a politics expert from Aston University.
Consequently, the main issues of the election are job creation, wages and welfare.
PSD, says Nitoiu, enjoys traditional support from a large section of the population, including pensioners, the unemployed and those on benefits.
"Most of the people who tend to vote for this party wish to some extent for the Communist times or Communist regime to return in some form or the other," Nitoiu told Euronews. "PSD are playing on these feelings of nostalgia promising them not that much would change."
Valentina-Andreea Dimulescu, a public policy researcher at the Anticorrp project told Euronews: "When it comes to political parties' programmes, this campaign lacked the traditional party manifestos that would tackle all the major public policy domains which are important in the Romanian context.
"Instead, they focused on populist leaning promises such as reducing taxes and public spending at the same time."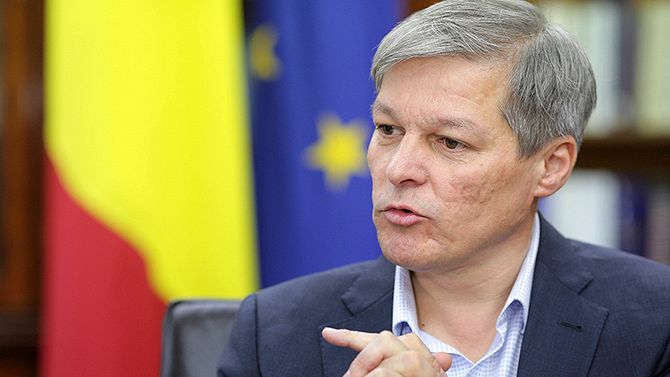 Romania's current prime minister Dacian Julien Cioloș
'Rising xenophobia'
Another key election theme is claims there is rising xenophobia, ironic given Romania is among the most supportive of EU membership.
The xenophobia is based, Nitoiu claims, on the belief that Romania's problems are caused because "the country sold itself to foreign interests and there are no longer any Romanian businessmen".
"One minus is the nationalistic and conspiracy theory-oriented discourse some candidates are displaying," said Dimulescu. "For example, there is an increasing trend of fake and inflammatory news about Soros' [Hungarian-born billionaire George Soros and investor in Romania] influence on NGOs, the technocratic government and especially the new Save Romania Union [see below] political party accusing him of financing and manipulating these groups against Romania's interests."
Who might be the surprise package?
The new political kid on the block is mathematician and activist Nicușor Dan, who heads up the burgeoning Union Save Romania party, which is expected to win support from younger voters and those working abroad.
Dan is looking to replicate, nationwide, success he enjoyed in getting elected to Bucharest city council on an anti-corruption ticket.
"The new party credited with the best chance to enter parliament is the Save Romania Union, which brings together both right- and left-leaning individuals, civic activists, business people and even former members of PM Ciolos' cabinet," said Dimulescu.
"What makes this party interesting is the fact that it emanated from several civil society groups at the local level and its profile and messages spread after managing to win some seats at the local elections in June.
"Nicușor Dan, its president, plays the political outsider card and focuses on an anti-corruption and political integrity promise while bashing the political parties for their lack of willingness to reform and govern the country efficiently."
The main opposition, however is expected to be from PNL, whose message is quite confusing, according to Nitoiu.
He says they advocate modernising the state and fighting corruption, yet have themselves been tainted by associations with graft.
Other parties include the Alliance of Liberals and Democrats, who experts say could join forces with PSD to form the next government.
There is also the pro-European, socially Conservative and economically liberal People's Movement Party (PMP) of former president Traian Basescu.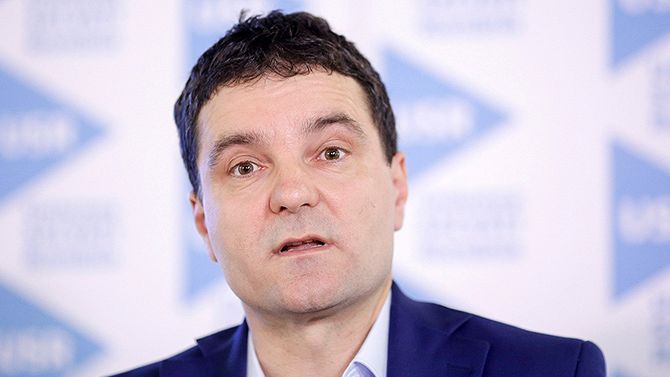 Nicușor Dan
Wider implications
While the EU is facing a crisis with Brexit and fresh upheaval in Italy, Romania is unlikely to be the next source of concern, according to Nitoiu.
He said PSD, the favourites to win, were "very much integrated into the transatlantic way of thinking".
"The socialist party in Romania is one of the most important pillars of the European socialists, in terms of MEPs in the European Parliament," he said. "They have good relations with policy makers in Washington and they want to be pro-European. So I don't think that much would change in terms of foreign policy and the way Romania acts within the European Union."
Romania, the bloc's second poorest state, received 6.5 billion euros from the EU in 2015.