Russian police shoot dead militants in Chechnya
Comments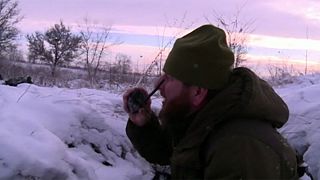 Russian special forces have shot dead at least seven suspected militants during an operation in Chechnya. It follows an attack on police on Saturday night in which one officer was killed.
According to local agencies Sunday's operation took place just outside the city of Grozny – the Chechen capital.
A further four militants were reportedly detained, three of them are said to have been wounded.
Chechnya has seen two separatist wars with Russia over the past decades. The region is currently stable but Moscow fears that the return of thousands of nationals who have left Chechnya for Iraq and Syria to join terror groups could pose serious security threats to the country.