UN's Ban Ki-moon urges Israel not to 'diminish the chances for Arab-Israeli peace'
Comments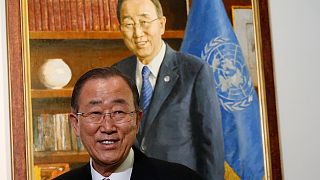 Outgoing UN Secretary-General Ban Ki-moon has made his last appearance in the Security Council.
He used his final briefing on the Middle East to urge Israeli MPs not to press forward with a bill that would legalise settlement homes on Palestinian land, claiming it would "substantially diminish the chances for Arab-Israeli peace."
Ban also drew attention to the situation in Syria.
"We all can and must contribute to building trust, so sorely needed in the Middle East and the world today. This work must begin now, before it is too late," he told the Security Council.
Ban will be succeeded by former UN High Commissioner for Refugees, Antonio Guterres.