Trump dismisses reports of Russian meddling
Comments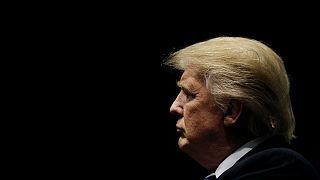 I think the Democrats are putting it out

US President-elect
US President-elect Donald Trump says he does not believe reports that intelligence agencies concluded Russia intervened in the presidential election on his behalf.
He blamed Democrats for putting out the media reports and said he did not believe they came from the CIA.
"I think it is ridiculous. I think it is just another excuse. I don't believe it," Trump said in an interview with Fox News Sunday.
"I think the Democrats are putting it out because they suffered one of the greatest defeats in the history of politics in this country."
"They have no idea if it's Russia or China or somebody. It could be somebody sitting in a bed some place," Trump finished.
Conflict over Russia is rocky start for Trump and intelligence agencies https://t.co/0PJajumVAQpic.twitter.com/b3X70NIQIK

— Reuters Top News (@Reuters) December 11, 2016
The claims
US intelligence agencies have told Congress and the Obama administration that Russia has grown increasingly aggressive in Syria and Ukraine.
They also say Moscow has stepped up its activities in cyberspace, including meddling, sometimes covertly, in European and US elections.
Congressional official confirms that the CIA says the Russians were trying to elect Trump https://t.co/1gfcFWdeFNpic.twitter.com/7ZeL3v7SPf

—

NBC

News (@NBCNews) December 10, 2016
"High confidence"
A senior US intelligence official told reporters that intelligence agencies have concluded with "high confidence" that not only did their Russian counterparts direct the hacking of Democratic Party organisations and leaders, but they did so to undermine Democratic candidate Hillary Clinton.
A remarkable breach has emerged between Trump and intelligence agencies over claims that Russia hacked the election https://t.co/YgneFbEQ4Tpic.twitter.com/4AjIeQZYsu

— The New York Times (@nytimes) December 11, 2016
Republican concerns
Two leading Republican voices on foreign policy in the US Senate have joined two Democratic Senators in expressing concern over the reports on Russian interference.
John McCain and Lindsey Graham say it cannot become a partisan issue.
"For years, foreign adversaries have directed cyber attacks at America's physical, economic and military infrastructure, while stealing our intellectual property," the senators – including Democrats Chuck Schumer and Jack Reed – said in a statement.
"Recent reports of Russian interference in our election should alarm every American."
"This cannot become a partisan issue. The stakes are too high for our country," the statement finished.