Paris wages war on exploding rat population
Comments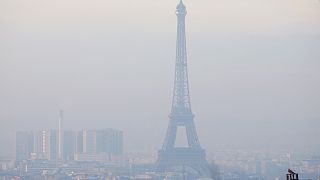 First it was pollution, now Paris has a major rat problem to contend with.
Five parks have temporarily been shut in the French capital as authorities try to tackle the city's four million strong rodent population.
Officials say rat numbers have swelled due to increased litter.
They're also urging people not to feed pigeons.
Gilles Demodice, a City Hall official said: "The problem exists because people come and feed them. It's not that they actually want to feed them in the first place, they want to feed birds and stray cats but in the end rodents are the ones who benefit from it"
Paris' pest controllers say the rats have turned their noses up to baited traps because of rich pickings elsewhere.
The city's bins are being redesigned to prevent the vermin from getting inside, while exits to the sewer system are also being blocked.
The rat crackdown comes as Paris is mired in its worst pollution in a decade caused by freezing weather trapping exhaust fumes and other pollutants.