Italy's Matteo Renzi to delay resignation until budget is passed
Comments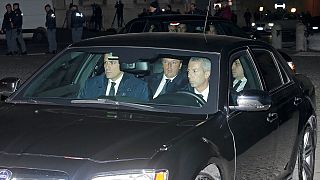 Italy's outgoing Prime Minister Matteo Renzi has agreed to stay in office for a few more days after talks at the presidential palace.
The Italian head of state Sergio Mattarella confirmed that he had asked Renzi to carry on until the Senate passes its 2017 budget.
While the move is aimed at preventing emergency funding rules from kicking in, the president will later have to chose a new premier or call snap elections.
Renzi announced his resignation earlier following Sunday's crushing defeat in the country's constitutional reform referendum.
Although ostensibly aimed at changing Italy's cumbersome political system, the poll was largely seen as a confidence vote on the prime minister himself and a rejection of establishment politics.
Resoundingly rejecting Renzi's reform proposals, the No campaign won with nearly 60 percent of the vote.