European leaders react to Italian referendum result
Comments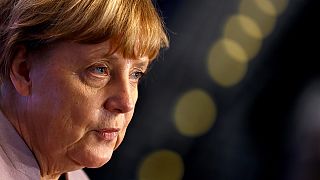 The referendum result in Italy has prompted reaction from leaders across Europe.
The most notably was from Angela Merkel, who expressed sadness over Renzi's defeat. Berlin is said to be watching events in Rome with concern.
A key ally in shaping a new vision for Europe, Renzi's departure s being seen as a major blow for the German Chancellor.
"I am sad that the referendum in Italy did not turn out as the prime minister wished because I always supported his reform policies, but it is of course a domestic Italian decision that we must respect," said Merkel.
Despite German angst over Renzi's defeat, France's finance minister dismissed any notion that Italian voters had rejected Europe.
"We must not analyse the Italian result other than a change in the constitution.The Italians voted clearly for 'no'. But if they are asked the question about Europe, they are fiercely favourable to the construction of Europe and an Italy within this Europe," Michel Sapin said.
Elsewhere, Dutch finance minister and head of the Eurogroup, Jeroen Dijsselbloem attempted to calm fears that the political uncertainty would have an economic impact.
"It's a democratic process and it doesn't really change the situation economically in Italy or in the Italian banks. The problems that we have today are the problems that we had yesterday and they still have to be dealt with," Dijsselbloem said.