Gains made by both sides in battle for Aleppo while evacuation deals have been brokered in southern Syria
Comments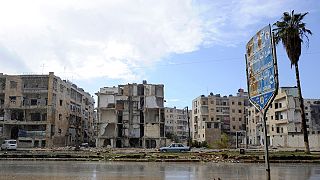 Gains are believed to have been made both by rebels and regime forces in the battle for Aleppo.
In the southern district of al Sheikh Saeed it is the anti-government forces who are thought to have the upper hand, reportedly capturing as much as 70 percent of the neighbourhood.
Meanwhile, in central Aleppo, regime soldiers are thought to have seized half of the neighbourhoods previously controlled by rebels.
Different story in southern Syria
However, the bloodshed in northern Syria offers a stark contrast to the situation in al-Tal, a small town close to Damascus, where a deal has been struck to evacuate rebels to the north.
An agreement brokered between the government and rebel forces allowed for hundreds of anti-regime fighters to be evacuated from al-Tal as part of President Bashar al-Assad's efforts to consolidate control over the outskirts of the Syrian capital.
The town is believed to have been home to 1,500 fighters – over a third of which belonged to the hardline Islamist group Jabhat Fatah al-Sham, formerly the Nusra Front.
The British-based Syrian Observatory for Human Rights said 2,000 rebels and family members were picked up by about 40 buses and taken to northern Syria, while state media put the number of evacuated fighters at nearly 1,000.
It was not specified to where they will be taken.