Poland considers cutting benefits for former security service officers
Comments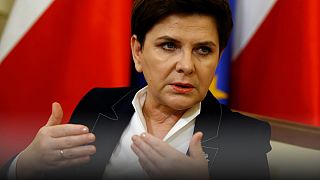 The Polish government is debating plans to cut state benefits for former officers of the country's feared communist-era security services.
If agreed, the proposal means the maximum pensions and disability benefits for around 32,000 former officials would be no larger than the average state payout.
The country's interior minister says the move would save Poland around 113 million euros a year.