Moscow locals look forward to Trump presidency
Comments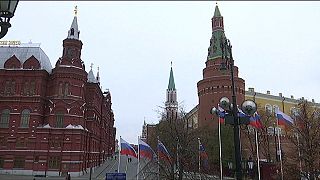 Following the US election result, Kremlin spokesman Dmitry Peskov told state news agency Tass that the level of Moscow's relations with Washington "is not living up to Russia's expectations."
People in the Russian capital expressed hope that would change once Donald Trump takes office.
Moscow local Evgeny said:
"I think relations will be more pragmatic – less ideology, more economy."
While Olga added:
"I think perhaps Trump is better than Hillary. Why? I think his attitude towards Russia is more loyal than Hillary's."
But are Russian President Vladimir Putin and the US president-elect likely to be able to work amicably together?
Analyst Konstantin Eggert forecast challenging times ahead.
"The two people are very different and they are probably as different as Obama and Putin are. I also think that Moscow's hopes that Donald Trump is all about deals are going to be probably shattered by two facts, first of all Trump's idea of a deal is that he gets 100 percent and the other side gets zero, that's exactly Vladimir Putin's idea of a deal too. So there is a contradiction there from the beginning."
Tass reports Putin was presented with a paper detailing the outcome of the ballot, but wasn't following the race "glued to the screen."
Whether he'll show more interest in US politics come January remains to be seen.