ETA leader arrested in southwestern France - Spanish officials
Comments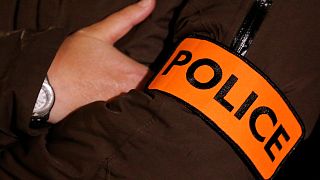 The head of the Basque militant separatist group ETA is said to have been arrested in south-western France.
Mikel Irastorza was detained in Ascain, a village near the Pyrenees mountains, according to the Spanish interior ministry.
In a statement, it said the 41-year-old had been on the run from authorities and is the leader of the illegal organisation.
The ministry said the investigation remains open, and there could be further arrests.
Formed in the late 1950s, ETA has been aiming to establish an independent Basque state in northern Spain and southern France.
It killed hundreds of people over several decades through bombings and execution-style killings.
Scores of ETA members have been arrested in recent years, severely weakening the group.
It called a unilateral ceasefire in 2011 and pledged to turn in its weapons