US actor Steven Seagal given Russian nationality
Comments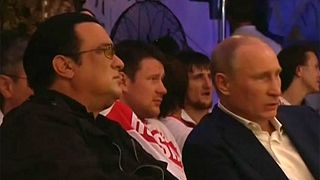 US actor Steven Seagal has been granted Russian citizenship, the Kremlin says.
Famed for several action thrillers in the 1990s, the 64-year old has visited Russia regularly, accompanying President Putin to several martial arts events.
He has described Putin as ''one of the greatest world leaders''.
He is the latest celebrity to be given Russian nationality. Others include French actor Gerard Depardieu and US boxer Roy Jones Jr.