Turkey's military build-up angers Iraq
Comments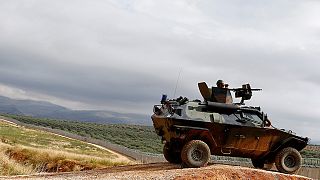 Turkey has described its military build-up on its border with Iraq as a precaution not a threat.
A convoy of Turkish tanks and other armoured cars has added to the tension between the two countries as the battle for Mosul rages.
The deployment at Silopi, while being close to the Iraq border is also one of the main areas of conflict between Turkey and Kurdish militants.
But on Tuesday (Nov 1) Iraqi Prime Minister Haider al-Abadi, warned that Baghdad would respond against any Turkish incursion .
Anger is growing in Iraq over Turkey's insistence of a role in taking on ISIL in the battle for Mosul.
Iraq sees it as cover for an invasion as Turkey widens its fight against terrorism.