Cabinet shake-up in Spain as period of minority government begins
Comments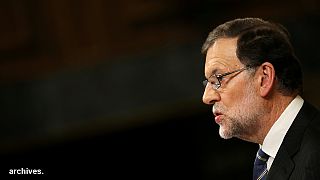 Spain's Prime Minister Mariano Rajoy has announced a cabinet shake-up as he begins a new period of minority government.
This after the Conservative leader won a confidence vote in parliament that ended 10 months of political deadlock.
The new cabinet, which sees six new faces, includes five female ministers.
The Deputy Prime Minister, Soraya Saenz de Santamaria, will take charge of relations with Spain's autonomous regions.
The economy minister, Luis Guindos, will have an expanded role, coordinating budgets with Brussels.
The new defence MInister is Maria Dolores de Cospedal.