18 killed in Indonesia boat accident
Comments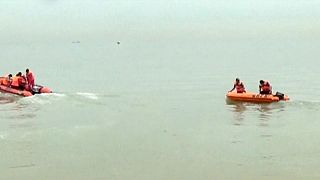 At least 18 people have been killed and more than 40 are still missing in Indonesia after the speedboat they were on capsized.
Around 100 people are thought to have been on the overcrowded vessel when it sank.
The boat was reportedly carrying migrant workers from the southern Malaysian state of Johor towards Indonesia's Batam island when it hit a reef.
Police say they suspect the trip was illegal and those on board undocumented due to the high fares passengers said they had to pay.
Many Indonesians work in factories and plantations in Malaysia.
Indonesian authorities have said the search for those still missing will resume on Thursday after the rescue was suspended at nightfall.